Pulau Pinang Travel Tips is the place to discover everything about Pulau Pinang - easily, effortlessly.
Pulau Pinang Travel Tips is the ultimate tourism guide to everything about Penang. Our mission at Pulau Pinang Travel Tips is to provide everybody from visitors to locals the most useful tips for exploring Penang. As tourism is such an important aspect for Penang, this website is specially created to provide you with

well researched articles on every tourist attraction worth visiting

, accompanied by lots of beautiful photographs and illustrative maps. There are useful tips covering all aspects of your visit, from the time you arrive in Pulau Pinang, to the time you are ready to head for home. For your additional convenience, you can book hotels, hostels, guest houses, tours, and even look for books related to Penang, all at Pulau Pinang Travel Tips.

Pulau Pinang Travel Tips is created to be easy to use. Much care is taken to ensure that you find the information you are looking for quickly and intuitively.

No information on this website is no more than 2 clicks from the homepage

, so you never have to dig deep, and you never get lost. To update yourself on what's up at Pulau Pinang Travel Tips, go to the Newsletter Subscription Center, and subscribe to your own free Pulau Pinang Travel Tips Newsletter, delivered regularly direct to your Inbox.

To start, go through the Table of Content located on the right column of every page. You will find just about anything you need there. For some background knowledge about Penang, there's nothing better than to read a little bit about Pulau Pinang. Also, find out about Pulau Pinang's History and Geography. Before coming over, another useful travel tip we can provide you is to check out the Weather.

Visitors to Penang who need accommodation tips can find out about the Hotels in Penang. If you are traveling on a budget, take a look at the Budget Accommodation available. You'll find detailed listings of guesthouses, hostels and backpacker hotels to help you stretch your dollar.

Once you have settled down and are ready to explore Penang, you'd be pleased to find the most detailed documentation of Pulau Pinang Tourist Attractions to be found anywhere on the web! In fact, there is now 889 tourist attractions documented in Pulau Pinang Travel Tips, with more to be added soon. And it's all original material which we share freely to all, whether you are a tourist, a tourist guide or even a Pulau Pinangite.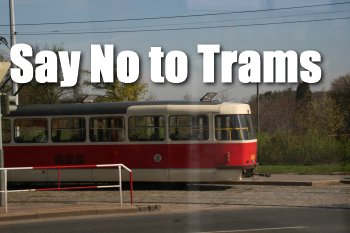 The Pulau Pinang Guide
If you are visiting Penang for the first time, you should start by visiting the places within Inner George Town, an area inscribed by Unesco as a World Heritage Site on 26 July, 2008. It is located at the northeast tip of the island of Pulau Pinang. The State of Pulau Pinang comprises Penang Island and Province Wellesley (Seberang Perai). There are many towns within Penang Island and Seberang Perai, but most of the tourist attractions are located within George Town, especially Inner George Town, where the majority can be explored by foot. Once you are done with George Town, other places to visit include Ayer Itam and Balik Pulau on the island; Butterworth and Bukit Mertajam on the mainland. If you are coming to Pulau Pinang to bask by the seaside, you will be heading towards the Batu Ferringhi area. Whether you will spend any time in George Town depends on your own inclination.




The easiest, most affordable way to go about in Penang is to take the bus. We provide here the most complete Rapid Penang Bus Routes, which list the entire bus route of Rapid Penang, the main public bus operator in the state. For a faster mode of transport, get a taxi, available at many taxi stands around the island.

Looking for basic necessities, ie a tower perhaps or a soap, we have put together a page listing all the 7-Eleven Stores in Pulau Pinang. That way, if you happen to be in short supply of something in the middle of the night, you can find the nearest 7-Eleven.

Feeling hungry? What d'you know, you've come to the right place, for Penang is simply Malaysia's Food Paradise! Let Pulau Pinang Travel Tip help you discover all the delicious Penang food. The first place to visit is the Pulau Pinang Food Directory, which lists all the mouth-watering foods of Pulau Pinang, describing them in detail. From there, you continue to the Pulau Pinang Coffee Shop Directory, which lists the many coffee shops in Penang, with information on what are available there, location map, and even bus guide. Truly, for food lovers, this in indispensible info!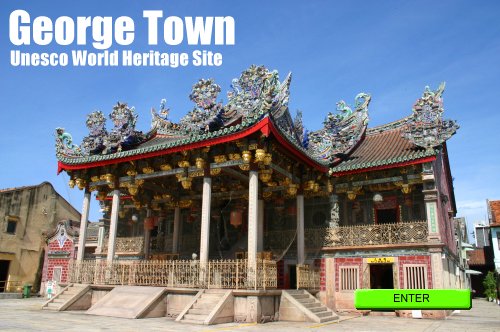 Not everybody is crazy about durians, but if you are, you'd be glad to know that there's a section in Pulau Pinang Travel Tips all about durians. Just click on Pulau Pinang Durians and learn all about it!

If you're coming to Penang, not just to visit, but to work, to study, or even to retire, Pulau Pinang Travel Tips is ready to help you too. You can find vital information in the Penang Properties Guide, with maps and advice on selecting a good location. Practically every flat, apartment and condominium in Pulau Pinang is featured here. If you are a foreigner who wish to make Pulau Pinang your new home, read about the Malaysia My Second Home program. It puts you on the right footing towards a wonderful life in Pulau Pinang.

If you love Penang, you should get Pulau Pinang Travel Tips in your Inbox. We publish a regular newsletter with useful tips on the attractions and news of Pulau Pinang. There's even a supplementary issue all on Pulau Pinang foods! Just sign up here to receive your own free subscription! It is read and followed by thousands of people including tourists, people in the tourism industry, and local Pulau Pinang people as well. Truly, Pulau Pinang Travel Tips has everything you need to experience Pulau Pinang.

[an error occurred while processing this directive]


About Pulau Pinang Travel Tips
Pulau Pinang Travel Tips is one of the websites within the Tim's Travel Tips series, which presently include London Travel Tips. It is authored by travel consultant Timothy Tye, who also author including AsiaExplorers, EarthDocumentary, World in Pictures, World Greatest Sites, Budget Accommodation Guide, Travel Photography Workshop, The Flowering Garden and Happy Jobless Guy.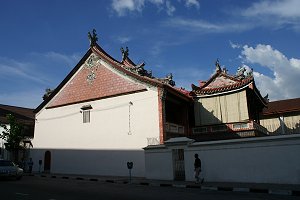 889 Sights
Described in detail, illustrated with original photos